Compulsion, Beehive, Shallowgrave and Trainspotting
Compulsion
Released exclusively by 4DVD from Monday 11th May 2009
From writer and producer Joshua St. Johnson (
Sweeney Todd
), starring Ray Winstone (
Nil by Mouth, Beowulf
), Parminder Nagra (
Bend It Like Beckham, ER
) and Vincent Ebrahim (
The Kumars at No. 42
)
Compulsion
is a gripping thriller about lust and betrayal released exclusively by 4DVD on
Monday
11th May 2009
.
Compulsion
tells the story of Anjika Indrani (Nagra), a modern girl with the world at her feet. After graduating from Cambridge, Anjika returns home to her rich industrialist father having met and fallen for fellow graduate Alex. Soon however, her father reveals plans for his daughter to marry Hardik, the son of his business partner. This decision is met with disgust from Anjika who looks on enviously as her hard-partying brother Jaiman (
James Floyd
) enjoys a care-free existence despite his actions.
Help comes from an unlikely source, in the form of leering family chauffeur Flowers (Winstone) whom Anjika has despised for as long as she can remember. It soon becomes apparent that Flowers, already unhealthily fixated on her, is the only person who can help her out of an impossible situation. However he is only willing to do so in exchange for the ultimate price - one night of passion with the young woman.
As events unfold Anjika and Flowers become entwined in a dark and obsessive sexual relationship. Through Flowers she has found a new sexual awakening, and now nothing in her "ordinary" life seems the same. Inevitably her relationships with friends, family and particularly her boyfriend Alex begin to fall apart and Anjika finds herself completely infatuated with Flowers. She tries to break it off with him but finds her attempts to resist him futile.
After a dramatic series of events their shared obsession leads to murder, and Anjika comes to realise she has only one way out. Loosely based on the Jacobean tragedy '
The Changeling'
,
Compulsion
originally aired as a one-off programme on ITV in xx (date) as part of the ITV Drama series, and is made by Ray Winstone's production company Size 9 productions.
Produced by Steve Matthews (
Urban Gothic
) and directed by Sarah Harding (
Queer as Folk, Lewis
and
2007 ITV Drama' Torn'
)
Compulsion
is a modern and innovative take on a classic piece of literature, transposed to a wealthy and glamorous world, released by 4DVD on
Monday 11th May 2009
.
Release date: Monday 11th May 2009
.
RRP: £19.99
Running time: 141 mins
Extras running time: 58 mins
Format: 1 disc
Cert: 18
Cat No: C4DVD10240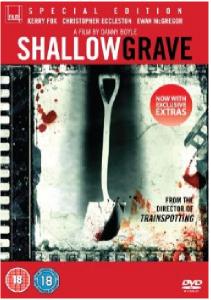 Shallowgrave and Trainspotting: Special Edition
Released exclusively by 4DVD
From Oscar winning director Danny Boyle
(Slumdog Millionaire)
comes the highly anticipated re-release of cult Brit thriller Shallow Grave and the iconic Trainspotting, both are being released for the first time on Blu-Ray and re-released on DVD on 1st June 2009 courtesy of 4DVD.
Featuring exclusive new audio commentaries from director Danny Boyle and the never-before-seen documentary '
Digging Your Own Grave'
shot during the making of the Shallow Grave in 1995. Also Traninspotting fans are treated to a brand new specially commissioned 40 minute feature with director Danny Boyle, screen writer John Hodge and stars Ewan McGregor, Robert Carlyle, Ewan Bremner and Kelly MacDonald.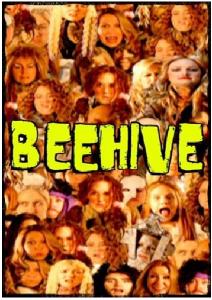 Beehive
Released exclusively by 4DVD from Monday 4th May 2009
From the production company behind award-winning series

The Catherine Tate Show

and

Benidorm

comes
Beehive,
a brand new all-female sketch show
written by and starring four of the most exciting, up-coming comedians in the UK, released on
Monday
4th May

2009
by 4DVD.
This hilarious five-part E4 series draws its inspiration from the world of celebrity, film and history, to the downright weird in a distinctive yet warm-hearted collection of sketches. From playing a daft cast of characters to delving into the peculiarities of their imaginary flat-share, the girls take the viewer on a trip through a comic land where nothing is off limits.
Bizarre forays into the comedians' private worlds such as wearing a duck outfit on a date, owning a magic bin and being robots, merge with off-the-wall sketches including a day in the woods with Abba, and "exclusive YouTube clips" of Prince, Nicole Kidman, Paris Hilton and Steven Spielberg.
Marge and Zelda, a pair of 80s geeks who make their own man and recreate sci-fi adventures in their bedroom are just two of the surreal characters brought to life, along with some particularly unaccommodating air stewardesses, plus the "Russells Brand" prancing the streets searching for food and money. Also in for a ribbing is Queen Elizabeth 1st, who is continuously mocked for being a virgin and a new take on Sex and the City.
With surreal humour and silly performances abundant,
Beehive
is a ground-breaking, cutting edge collaboration between four female writers and performers with an intoxicating chemistry;
Sarah Kendall (first female performer to receive a nomination for Perrier Award), Alice Lowe (who won a Perrier Award as part of
Garth Marenghi's Dark Place
) Barunka O'Shaughnessy (
Bo! In the USA
and
Respectable
) and Clare Thomson from Omid Djalli's show and Hyperdrive, and is set to firmly establish these performers as hot properties in British comedy.
Featuring 30 minutes of
behind the scenes footage,
the series is available on DVD on Monday 4th May 2009 and also airs on E4 starting in December.
Beehive DVD Details
Release date:
4th May 2009
Format:
1 disc
Cert:
15tbc
Cat No:
C4DVD10263
RRP:
£19.99