Midweek Anime Bulletin
It happens occasionally, enough news worth printing transpires that I have to get my blogging cap on unexpectedly.
Utena clips, Utena Review

Today, I posted a review for the
Revolutionary Girl Utena movie
, which turns out to be a happy coincidence, as yesterday MVM put some clips of the film online. So now you can watch the clips and then read my review. Or vice versa. I love it when that happens.
High Resolution
Clip 1
Clip 2
Clip 3
Clip 4
Low Resolution
Clip 1
Clip 2
Clip 3
Clip 4
Funimation let you watch Darker Than Black for free!
Yes, yes, it's just the first three episodes, but to celebrate the upcoming release of the first Darker Than Black DVD in the US, Funimation are streaming the episodes to anyone who wants to watch it, anywhere in the world, and more importantly to the UK. So you can now get a taster of this acclaimed supernatural sci-fi mystery from the company that gave us Full Metal Alchemist, the Cowboy Bebop movie and Escaflowne. If that isn't enough, the soundtrack comes from the genius of Yoko Kanno.
Go to
http://www.completethecontract.com/
and enter the code BK201 to access the episodes.
Crunchyroll let you watch Catblue: Dynamite. Yes, it's free as well!
It's a CG cel-shaded animation along the lines of Appleseed and Vexille, but it's made specifically for the Internet and Crunchyroll have got the first 42-minute episode. It's a story set in the '70s, where a catgirl (genetic hybrid, not Batman style villain) named Blue gets involved in some gangster hijinks. You can stream it for free, or pay for some legal downloads, and depending on the response, more episodes may be forthcoming. Read more at
Anime News Network
, or just head straight to
Crunchyroll
.
Update: Clone Wars To Preview At Oktoberfest
News just in...
I've been mentioning Oktoberfest at the Apollo Cinema for a while now, a whole weekend of sci-fi, comedy, zombie and anime extravaganza that offers the chance to see the stuff on the big screen for a change. Well, it now transpires that Lucasfilm have given their permission for the first episode of the Clone Wars animated TV series to be previewed there.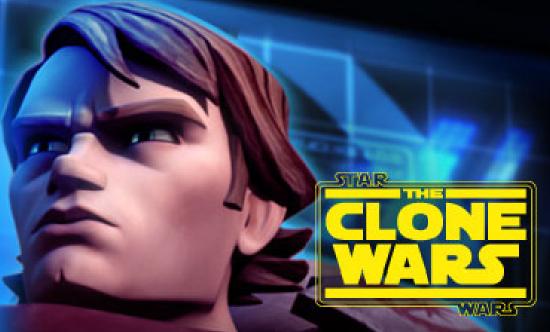 "We are delighted to announce that Lucasfilm and Sky Movies have granted the first SCI-FI-LONDON: OKTOBERFEST (a special event on Friday 3rd and Saturday 4th October at the Apollo West End) permission to screen Episode one of the new
STAR WARS
animated series
CLONE WARS
.
On Saturday 4th October at 11.00am we screen AMBUSH, the first episode in the series, and better still it is FREE. It is being shown alongside JJ Abram's new series
FRINGE.
Both series premiere on SKY in October."
Tickets:
Available in person from the Apollo box office, online at www.apollocinemas.com or credit card booking on 020 7451 9944.
> All-nighter ticket - £25.00 (no concs)
> Dark Floors - £10.00 (Concs £8.00)
> Terra - £5.00 (children under 16 accompanied by an adult get in free!)
> Fringe - FREE (but you must call the box office to reserve your tickets)